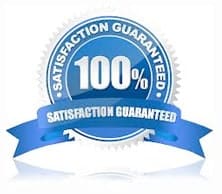 Where Should You Start?
The decision to sell your home can be daunting, emotional, anxiety-producing, or all of the above. As with many of life's "adventures", it's so much better when you don't have to go it alone. At The Barclay Group, we are here to guide you on that adventure, so you'll find the process of selling your home as easy and hassle-free as possible!

Why Choose The Barclay Group?
We are the trusted professionals you can count on to work closely with you throughout the process of selling your home. Client satisfaction is our foremost concern, so we are always available to you, to answer your questions and to keep you up to date.
In fact, we believe in our process and "do what it takes" attitude so strongly, that we offer our clients a written 100% Satisfaction Guarantee.
As RE/MAX Elite agents, we have even more opportunities to reach prospective local and out-of-area buyers, which results in your home being sold even more rapidly and for a higher price.

What about marketing?
With our combination of area real estate knowledge, traditional proven strategies, certified home staging expertise, and constantly expanding internet marketing, your property listing will be even more successful. Our diligent marketplace research and tech-savvy tools include:
Panoramic virtual tours by room
Video tour posts on YouTube and Realtor.com
Weekly Realtor.com view reports
An upgraded Showcase listing on Realtor.com
Over 40 listings on other websites including Yahoo and Google real estate, Zillow and Trulia
We are proud of our proven track record in Brevard County and of the fact that we sell more than 99% of the other Realtors in this county (according to the 2012 Brevard MLS top agents by volume report)! Our responsiveness, exceptional internet marketing skills, and strong contract and negotiation skills will ensure that your best interests are properly represented.
Just check out our client testimonials to see what our past clients are saying about us!

What comes next?
With a written 100% Satisfaction Guarantee, what do you have to lose? Just call, text, or email us any day of the week to schedule a convenient consultation in person or over the phone so we can discuss how to get started on the sale of your home!
Choose two names you can trust…
The Barclay Group and RE/MAX Elite.
Click here to schedule a phone call with us and get started!